"Tuskegee Airmen" refers to the men and women, African-Americans and Caucasians, who were involved in the so-called "Tuskegee Experience", the Army Air Corps program to train African Americans to fly and maintain combat aircraft. The Tuskegee Airmen included pilots, navigators, bombardiers, maintenance and support staff, instructors, and all the personnel who kept the planes in the air. Col. George S. Roberts one of the first African-Americans selected for pilot training at the Tuskegee Army Airfield. He flew 78 combat missions over Europe as well as commanded a fighter squadron during World War II.
The history of Tuskegee Airmen is one of the most inspiring legacies of the Civil Rights era. In 1941, Congress mandated an all-African-American flying unit within the U.S. Army Air Corps. In June, the 99th Fighter Squadron formed at Tuskegee Institute founded in Alabama 60 years earlier by Booker T. Washington.
The African-American squadrons were deployed the following summer in North African and Italian campaigns, which began the record of combat excellence the units established. Black pilots escorted bombers and flew raids. They were employed to protect cumbersome bombers from attack planes by shooting down the attackers.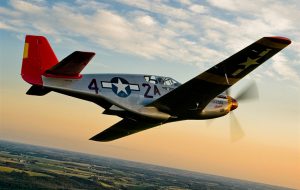 Roberts commanded the 99th Fighter Squadron and the 332nd Fighter Group, which saw action over North Africa and Italy. After President Harry S. Truman desegregated the armed forces for good in 1948, Roberts became the first African-American officer to command a desegregated unit at Langley Air Force Base in 1950. Roberts returned to combat in Korea, commanding the 51st Air Base Group and the Air Force base at Suwon.
During the Cold War, Roberts oversaw logistics for most of the Air Force's fighters and all of its missiles in the Pacific. During his 26-year military career, Roberts was decorated with the Distinguished Flying Cross, Air Medal with 4 Oak Leaf Clusters, 11 battle stars and 2 Presidential Unit Citations.
Roberts retired from uniform in 1968 and moved into a new career as a credit officer for Wells Fargo in Sacramento, California. He retired from Wells Fargo in 1982, and passed in 1984.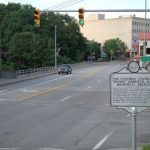 In honor of his distinguished career, the Sacramento chapter of the Tuskegee Airmen is named after Colonel Roberts. He also is recognized by Marion County. The Bridge of Fairmont Avenue (U.S. 250) is named in his honor. The marker is at the intersection of Fairmont Avenue and 1st Street on the right when traveling north on Fairmont Avenue. The inscription states that Spanky had 25 years of service where he legitimately has 27 years of service.
For more information and history concerning Spanky Roberts, you may contact TV Channel 19 Manager, Rev.D.D. Meighen. He has a compiliation of stories concerning Spanky and the Tuskegee Airmen on DVD for $20 at (304) 203-4037 or (304) 366-4511.