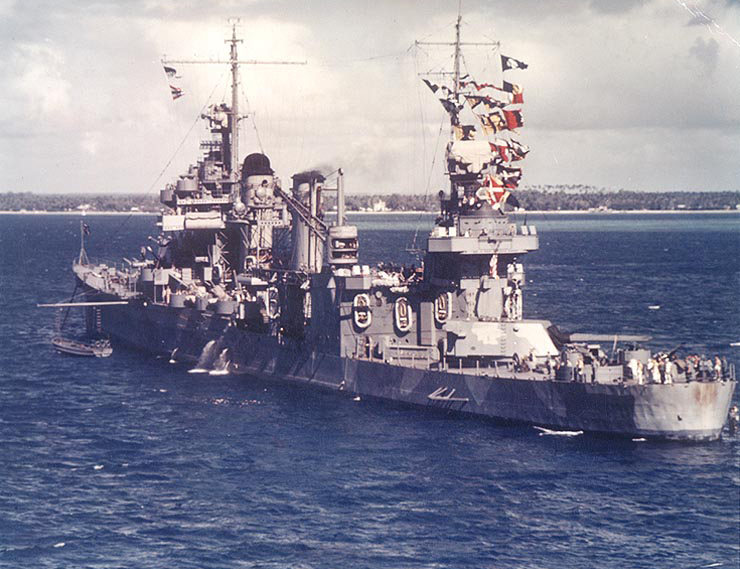 Charles Finley Carpenter was born in Wetzel County WV and moved to Fairview, Marion county as very young child. He graduated at Fairview High School in 1938. Charles (nicknamed "Chuck") joined the navy in 1938. He was a machinist and petty officer on the USS Quincy CA-39 when the battleship was sunk by the Japanese in the battle of Savo Island off Gaudal Canal on August 8, 1942. He is listed on the Tablets of the Missing at Manila American Cemetery, Manila, Philippines.

According to contributors of Wikipedia, while on patrol in the channel between Florida Island and Savo Island, in the early hours of 9 August, Quincy was attacked by a large Japanese naval force during the Battle of Savo Island. Quincy, along with sister ships USS Astoria (CA-34) and USS Vincennes (CA-44), had seen aircraft flares dropped over other ships in the task force, and had just sounded general quarters and was coming alert when the searchlights from the Japanese column came on. Quincy's captain, Samuel N. Moore, gave the order to commence firing, but the gun crews were not ready. Within a few minutes, Quincy was caught in a crossfire between Aoba, Furutaka, and Tenryū, and was hit heavily and set afire. Quincy's captain ordered his cruiser to charge towards the eastern Japanese column, but as she turned to do so Quincy was hit by two torpedoes from Tenryū, causing severe damage. Quincy managed to fire a few main gun salvos, one of which hit Chōkai's chart room 6 meters (20 ft) from Admiral Mikawa and killed or wounded 36 men, although Mikawa was not injured. At 02:10, incoming shells killed or wounded almost all of Quincy's bridge crew, including the captain. At 02:16, the cruiser was hit by a torpedo from Aoba, and the ship's remaining guns were silenced. Quincy's assistant gunnery officer, sent to the bridge to ask for instructions, reported on what he found:
"When I reached the bridge level, I found it a shambles of dead bodies with only three or four people still standing. In the Pilot House itself the only person standing was the signalman at the wheel who was vainly endeavoring to check the ship's swing to starboard to bring her to port. On questioning him I found out that the Captain, who at that time was laying [sic] near the wheel, had instructed him to beach the ship and he was trying to head for Savo Island, distant some four miles (6 km) on the port quarter. I stepped to the port side of the Pilot House, and looked out to find the island and noted that the ship was heeling rapidly to port, sinking by the bow. At that instant the Captain straightened up and fell back, apparently dead, without having uttered any sound other than a moan." Quincy sustained many direct hits which left 370 men dead and 167 wounded. She sank, bow first, at 02:38, being the first ship sunk in the area which was later known as Ironbottom Sound.
---

• Wikipedia regarding the USS Quincy
• WV Culture regarding Veterans
• "Quincy II". Dictionary of American Naval Fighting Ships. Navy Department, Naval History & Heritage Command.
• Morison, Samuel Eliot (2001). History of United States Naval Operations in World War II: The Struggle for Guadalcanal. University of Illinois Press. ISBN 978-0-252-06996-3.