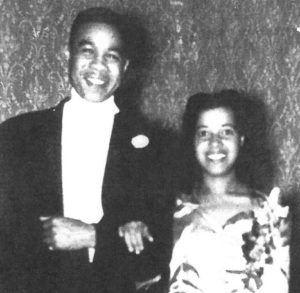 Before entering the service, S/Sgt. Clarence Robert Stewart worked as a messenger in Washington, D.C. He enlisted in the U.S. Army at Fort Myer—in Arlington, Virginia, adjacent to the National Cemetery—on February 5, 1943. According to U.S. Army World War II Army Enlistment Records, 1938-1946, he had completed four years of high school and was a "messenger, errand boy, or office boy" in civilian life. At the time of his enlistment, he was still single; however, before he went overseas he was married to Bessie Reva Washington, and they became parents of a daughter, Jacquelyn Faye ("Jackie"). Robert received his basic training at Jefferson Barracks, Missouri. He then received further training at Fort George Meade, Maryland; Savannah Proving Grounds, Illinois; and Orlando Air Base, Florida. He went overseas in January 1944. He served with the 1903rd Ordnance Ammunition Company in India before being transferred to the Pacific Theater. The following are some notes I found online about the 1903rd Ordnance Ammunition Company. This company handled tons of ammunition.

Thompson's Notes on 1903rd at India
Activated 28 Nov 42 per GO 95, Headquarters Army Air Base, MacDill Field, FL, dtd 28 Nov 42. Transferred to Army Air Forces School of Applied Tactics (AAFSAT), Orlando, FL 19 Dec 42-10 Feb 44. Camp Anza, CA 14 Feb 44-26 Feb 44. Los Angeles POE 26-27 Feb 44. Assigned to XX Bomber Command per WD letter dated 25 Aug 44, Subject, "Re-assignment of AAF Units". Stationed at Kharagpur 13 Apr 44-. Detachments at Chakulia, Charra. Completed last combat mission in CBI theater of operations Apr 45.
On 11 January 1944 2nd Lt Robert Vickery was assigned to the company and on 31 January 1944 2nd Lt George A. Sheckells was assigned to bring the company up to its authorized strength of six officers. 1st Lt Kenneth Hankley left for the Los Angeles Port of Embarkation early in January as advance Supply Agent. The ammunition stock record of the Depot was turned over to the Commanding Officer of the 1933rd Ordnance Company Ammunition (Avn) and on 10 February 1944 the Company entrained for Camp Anza, California, per Special Order Number 30, Headquarters AAF Tactical Center, Orlando, Florida, dated 30 January 1944. Captain Linwood K. Thompson, Commanding Officer was Train Commander.
The Company arrived at Camp Anza on 14 February 1944 at 1800 and departed for the LAPE by train 26 February 1944 at 1700. The USS Mt. Vernon was boarded the same evening and on the morning of the 27th the ship pulled out of Los Angeles Harbor.
The voyage across the Pacific was uneventful. Entertainment for the troops consisted of GI shows put on daily under the supervision of the Red Cross. The Company basketball team continued undefeated by beating the Championship Navy Team on board. Melbourne, Australia was reached on 14 March 1944 and the ship remained at the dock a little over twenty-four hours. No troops left the ship and the voyage to India was continued. The Mt. Vernon was in Bombay, India by 31 March 1944. The Company remained aboard for two nights and a day, debarking from the ship at 0900 2 April 1944. The outfit proceeded to Camp Worli by truck, arriving there the same day. At 1800 9 April 1944 the trip by rail was begun across India and the Company arrived at the Army Air Base, Khargapur, India for a permanent change of station at 2300 13 April 1944.
On 14 April 1944 one half the company in charge of Lt Hugo and Lt Vickery were sent on detached service to the Air Base at Chakulia. The remaining company set up camp the same day, dispersing tents and converting a brick stall into a kitchen. The only equipment available was the TAT. Next day, the company was at work unloading bombs from the rail head and storing them in the ammunition area.
The 1903rd was attached to the XX Bomber Command of the 20th Air Force and officially assigned per Secret Letter, War Department, dated 25 August 1944, Subject, "Re-assignment of AAF Units." The purpose of the Ammuntion Company in the XX Bomber Command (XXBC) was to store and issue ammuntion to all units of that Command.
The Detachment of the Company at Chakulia set up an operational dump for that base in advance of the Service Group which had not yet arrived. From that base they proceeded to the Base at Dudkindia where they repeated the operation. On 18 July 1944 they arrived at Charra, India to clean out and ship ammuntion from the dump at that base which had been vacated by all U.S. Troops. They re-joined the Company on 23 September 1944.
The 1903rd started from scratch at Khargpur with borrowed cranes and begging trucks each day. The XXBC comprised of Heavy Bombardment Squadrons of B-29's anticipated operations on a heavy scale against Japan. The Ammunition Area itself was under construction by native labor and only partially completed. Ghurka guards were installed and the Company maintained gate gaurds and a roving motor patrol 24 hours a day. A locator system was set up and the ammunition was placed on hard stands and in a building as soon as they were made available. The area itself is about two miles long by one half mile wide and is designed according to British standards to hold 35,000 tons of explosives. A rail head in the area was competed in October 1944. The Company receives all ammuniton form Base Section 2 in Calcutta by rail and ships out ammuntion by rail and truck to four other bases, Chakulia, Dudkundia, Kalaikunda, and Piardoba. Operational dumps at these bases are maintained by Service Group personnel in conjunction with the Ordnance Sections of the Bomb Squadrons. At first an operational dump was set up at Khargapur within the area established by the 1903rd. This operational dump was operated by personnel of the 25th Service Group. The plan failed due to duplication of effort, difficulties in maintaining accurate records, and storage problems arising from the ammunition of both organizations being stored in the same area. The 1903rd now issue direct to all units at this base, eliminating the need for any Service Group personnel. With inadequate equipment and difficulty in obtaining transportation for bombs from the rail head to the area, the company to date has handled approximately fifteen to twenty thousand tons of ammunition.
Lt. George A. Sheckells was transferred to the States on 20 September 1944 per Paragraph 5 Special Order Number 233, Headquarters Base Section Number 2, Services of Supply, China Burma India (CBI) APO 465 c/o Postmaster, New York dated 20 September 1944. On 20 August 1944 Lt Handley was sent on Detached Service to Headquarters, Air Service Command (ASC) United States Army Air Forces (USAAF), CBI Calcutta for the purpose of supervising the de-linking and regrading of over fifteen million rounds of .50 cal ammunition. At the present date, he is still engaged at this task. In November 1944 two detachments of twenty-five enlisted men each were sent on Detached Service to the Northern Air Service Area Command, CBI to aid in the reloading of ammunition for shipment over the Hump. Also in the month of November the 769th Chemical Depot Company (Aviation) was attached to the Company for quarters and rations.
For the first five months in Kharagpur, the housing conditions of the men including quarters, mess, day room, and recreation were poor. During the Monsoons they might even be termed miserable. The mess hall or kitchen was inadequately screened with salvaged mosquito netting as regular issue screening was not available. The drainage system was poor and the latrines were filled with water constantly by the Monsoons. Everything possible was done to better this situation as quickly as possible but other construction work on the base had priority. Outside recreation facilities were negligible. The Base Theatre was the main source of entertainment as well as baseball and softball. In September the Company moved to its present location which includes permanent barracks and mess hall, electric lighting system, day room Chapel and Post Exchange. A Non-Com's Club was formed and was attractively decorated by all the men. The day room is well furnished and has a large library, radio, writing tables, etc. The Chapel was fitted through the efforts of the Company Chaplain, Pfc Faison, and the Base Chaplain provided an organ. Services are held twice on Sunday and Bible classes meet three evenings a week. Attendance is excellent. The Company entered a ball club in the Service Group League which made a good showing. Also the crack basketball team has entered the Base League. Intra company sports consist of basketball, touch football, ping pong and Sunday hard ball games. The morale at this date is the highest since the Company has been in India.
31 December 1944 saw the company operating efficiently from an administrative as well as from an operational standpoint.
LINWOOD K. THOMPSON
Captain Ord Dept
Historical Officer
http://www.cbi-history.com/part_vi_1903rd_ord_co.html
S/Sgt. Clarence Robert Stewart died of wounds on October 13, 1945, in a Tinian Island Hospital in the Marianas. Charles E. Stewart reports that Robert's death occurred as the result of the explosion of a 500-pound incendiary bomb on a barge on October 9, 1945, when men were taking corrosive ammunition out to sea for disposal. According to the Piedmont Herald, he wrote his last letter to his wife on October 5, stating he hoped to be home that month in time to celebrate their third wedding anniversary. Accidents and other accidents like this were not made as public like the Port Chicago Disaster that occurred earlier on July 17, 1944. The following are resources for the type of bomb that killed S/Sgt. Clarence Robert Stewart and also some information about the Port Chicago Disaster.
Notes on the type of bomb
America's largest incendiary bomb, the 500-pound M76, popularly known as the Block Burner. The M76 resulted from an Army Air Forces request for a large, highly aimable incendiary bomb for use against industrial targets. It contained incendiary gel (PT), which upon the detonation of an explosive charge, was scattered in large gobs over a 100-foot radius. The M76 was used against Berlin on 6 March 1944 with moderate success, enough at least to warrant a request from the Eighth Air Force to the zone of interior for a priority shipment of these heavy incendiaries. Subsequent operations, however, proved that the efficiency of the bomb did not warrant its employment. Because of its size, there were relatively few targets against which it could be used. Moreover, there was a low percentage of incendiary fuel as contrasted with the total weight of the bomb. By September, because no future operational use of the M76 was anticipated, the stations of the Eighth Air Force had returned most of their M76 bombs to Air Forces depots.
http://tothosewhoserved.org/usa/ts/usatsc03/chapter17.html#fnr25
Bomb Type
M76
Incendiary 500 lb (227 kg) 174 lbs (79 kg)
"goop", a mixture of powdered magnesium and asphalt.
Used in the firebombing of Japan, mostly by pathfinder bombers to mark targets.
Known as the "block burner."
The Pacific War Online Encyclopedia
http://pwencycl.kgbudge.com/B/o/Bombs.htm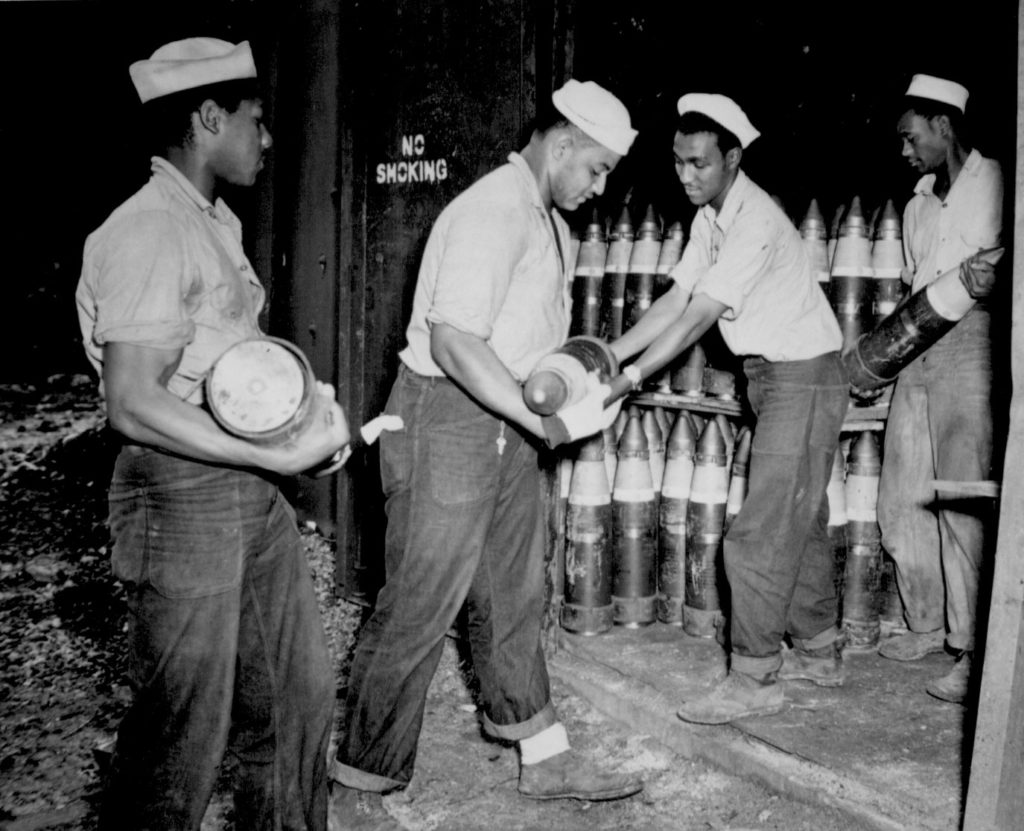 https://www.archives.gov/files/research/african-americans/ww2-pictures/
One of the worst events during World War II was this stateside disaster, at Port Chicago, an ammunition dump for the navy just north of San Francisco. Black workers were assigned to load ammo onto ships under such unsafe conditions that on July 17, 1944, two ships blew up, killing 320 men. When 50 survivors of the blast refused to return to work under the same unsafe conditions, they were court-martialed and sentenced up to 15 years of hard labor. There have been many attempts to clear the names of these fifty men, including one in 1944 by then-civil rights attorney Thurgood Marshall.
When the SS E.A. Bryan exploded on July 17, 1944 in Port Chicago, California with an estimated 4,606 short tons of high explosive incendiary bombs, depth charges and other assortments of ammunition, 320 people were killed instantly and another 390 people were severely wounded. Most of the injured were African American naval enlistees. By August 9th, all the surviving enlistees were ordered back to work. It has been reported that some had to return to work at other companies even earlier than this. Refusing the load ordnance after the explosion, 258 sailors were unwilling to carry out orders that involved the existing conditions. Fifty of these men were convicted of mutiny even though they were willing to carry out any other order outside of this.
Port Chicago Naval Magazine National Memorial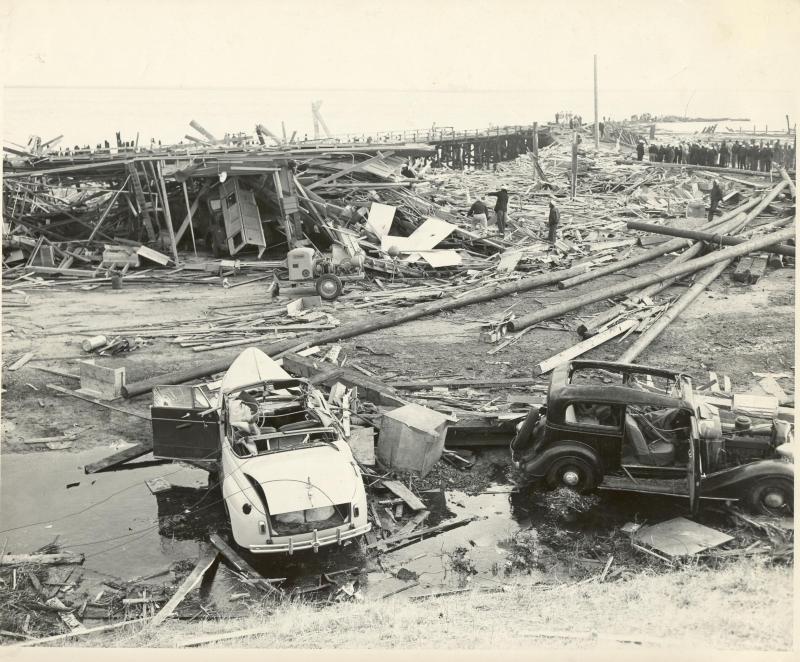 For more information about SSGT Clarence Robert Stewart, visit http://www.wvculture.org/history/wvmemory/vets/stewartclarence/stewartclarence.html.